Wunder wins Gold at National
Advertising Challenge
We're excited to report that Wunder took home Gold at the 2021 National Advertising Challenge. NAC is a brief-based competition where hundreds of agencies from across the country compete to create the best ideas for some of the biggest brands in North America. Our winning entry was for the Canadian retailer Simons.
To highlight Simons continued transition toward sustainable fashion we launched an exclusive line, without making a single piece of clothing. The Discontinued Collection turns all remaining clothes that still contain non-sustainable materials into a limited run. Dynamic digital ads linked to the remaining inventory of these pieces of clothing give people one last chance to own a piece of history as Simons turns over a new leaf.
This Gold marks our third win at the National Advertising Challenge, having won a Bronze in 2020 and a Gold in 2017.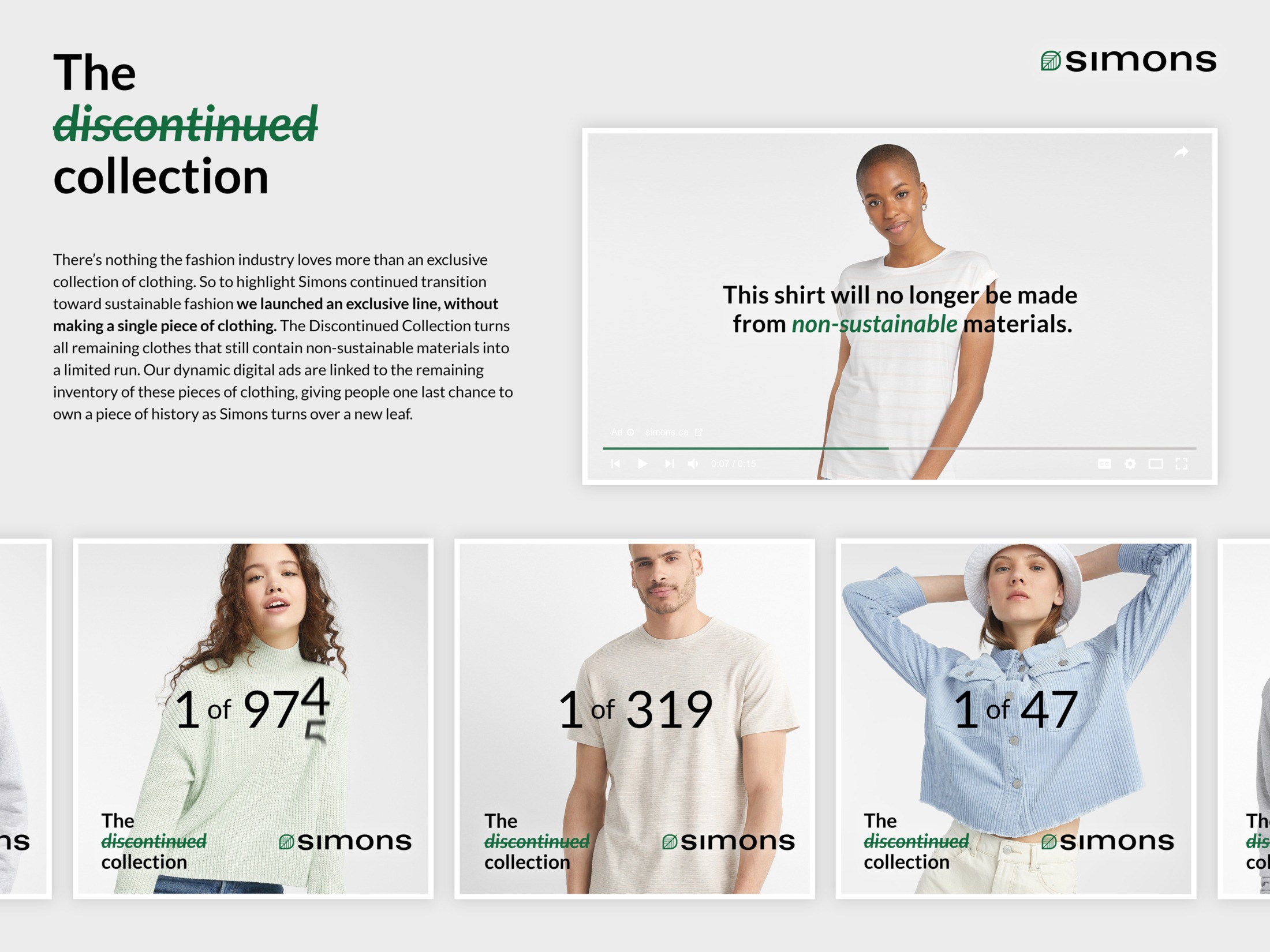 ---
More news