Wunder wins 3rd Gold at
National Advertising Challenge
We're excited to report that Wunder took home Gold at the 2021 National Advertising Challenge. NAC is a brief-based competition where top agencies from across the country compete to create the best ideas for some of the biggest brands and organizations in North America. Our winning entry was for the City of Toronto.
One of the main reasons people don't explore their own city as much as they should, is because they can't find the time. We get busy with work and our day-to-day lives and feel we need to save our vacation days for a real vacation. So to encourage people to get out and breathe some life back into Toronto we targeted the top employers in the city and asked them to introduce 6ix day. One day a year for staff to take some time off and explore one of the best cities in North America, their own.
This marks our fourth podium and third Gold at the National Advertising Challenge, having won a Gold in 2021, a Bronze in 2020 and a Gold in 2017.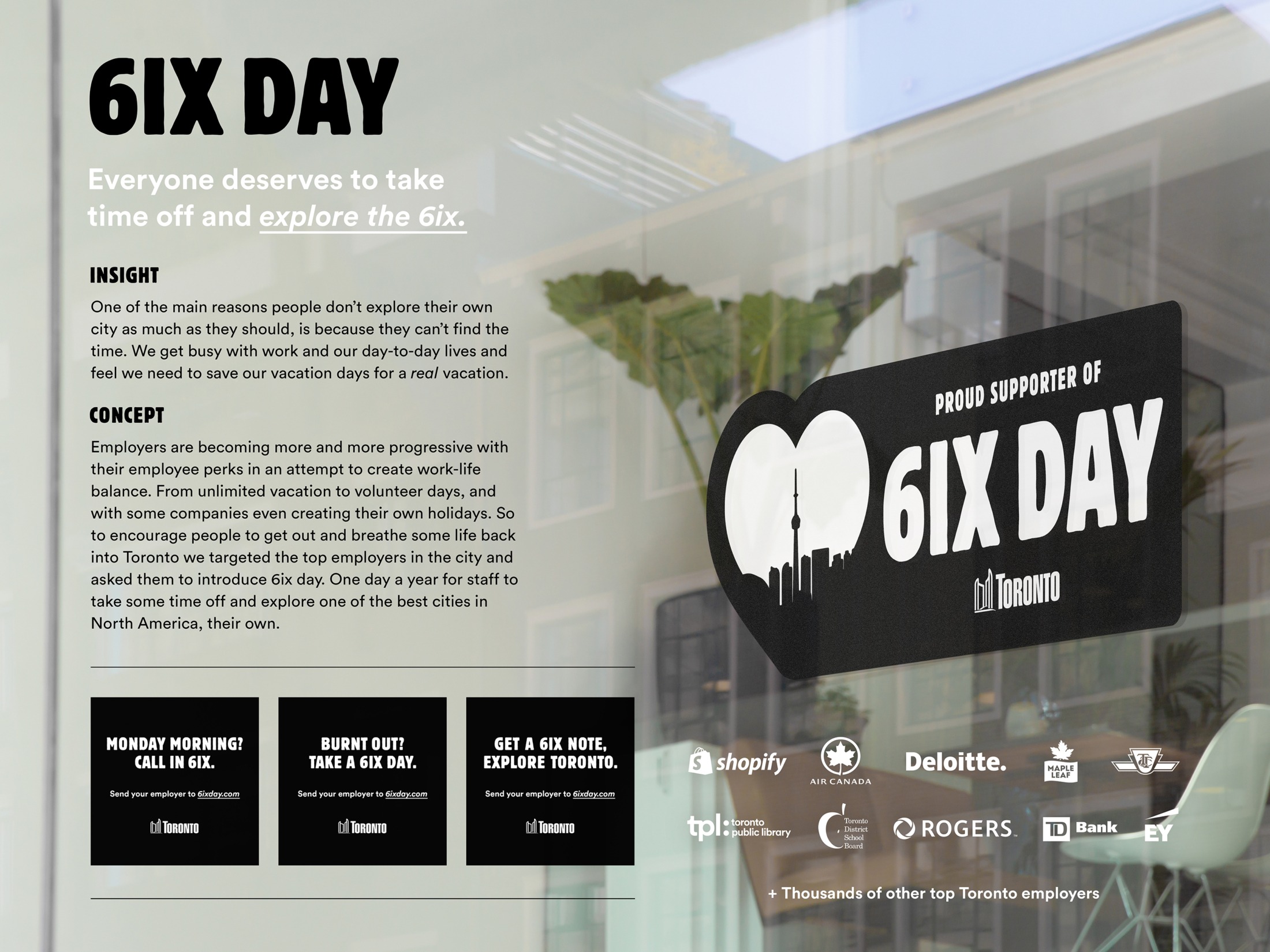 ---
More news