Wunder wins 2
Communication Arts Awards
Since 1959, Communication Arts has published the best in visual communications from around the world. Wunder is super excited to share that we received 2 Communication Arts Awards for our One Hundred Thousand campaign with United Way Halifax and our Free Stock Photos campaign with Pexels. Both will be featured in the Advertising Annual this fall on magazine stands across North America.
With over 1,800 entries from around the world this year, only 100 projects were selected by a jury of creative professionals. We're really proud of all the hard work that went into these campaigns, it means a lot to see them among the top advertising work in the world. For more details on the winning work you can view the case films below.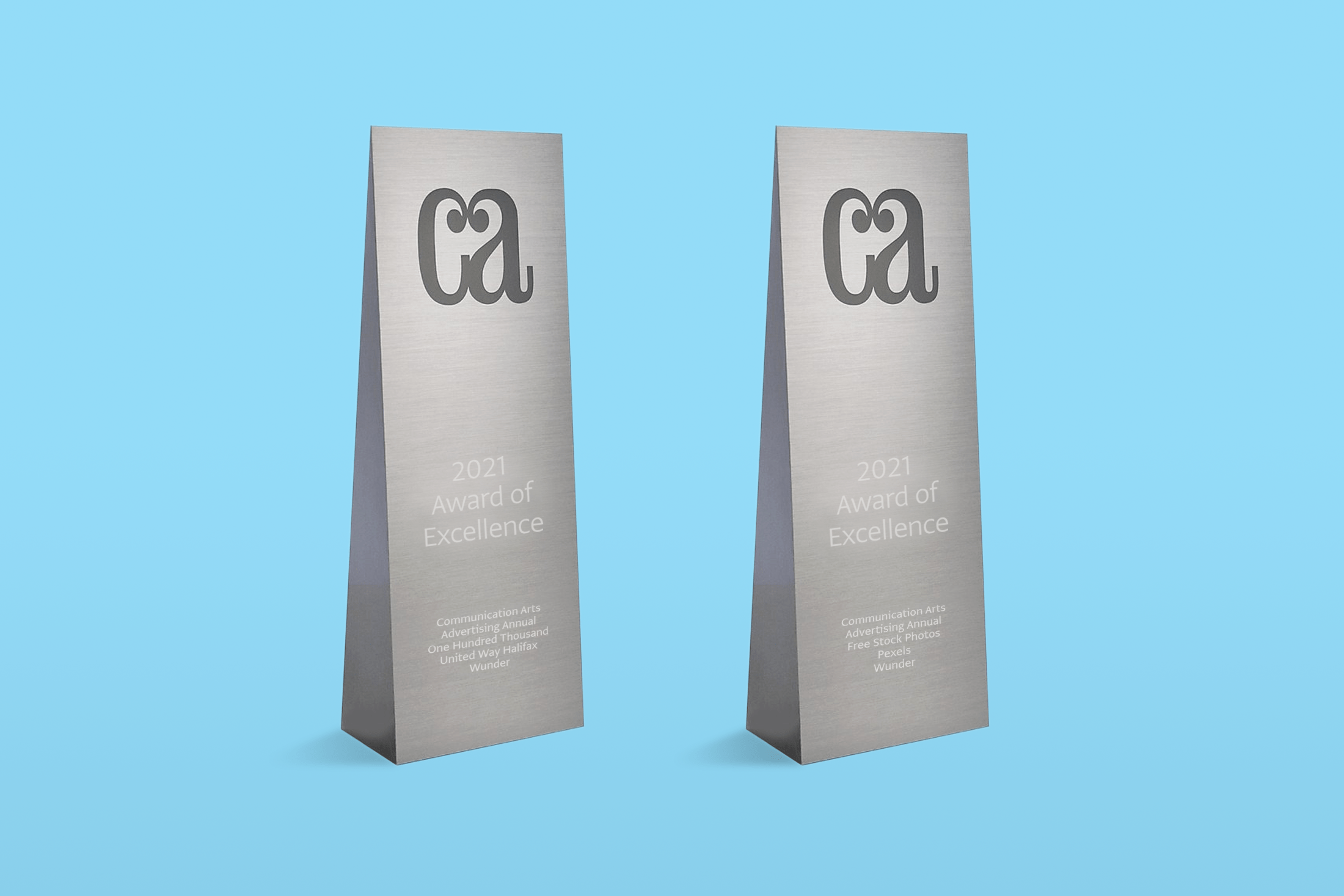 ---
More news